Choosing Generic Vs Branded Wegovy FlexTouch Injection
X
---
Generic medicines contain the same active ingredient and are equally effective and medically equivalent as the branded products but are available at a lower price. Generic manufacturers have to demonstrate that they are medically identical to the branded product - i.e. they offer the same quality, strength, stability and effectiveness.
Generic medicines are required meet the same standards of safety, quality and efficacy as the branded medication. To receive market approval from the European Medicines Agency and MHRA, a generic medicine must be 'bioequivalent' to the originator product.
---
Choosing the correct strength
X
---
0.25mg
Weeks 1-4: This is the starting dose for the first four weeks of treatment to allow the body to get used to Wegovy and reduce side effects. You may begin to notice subtle changes in your appetite. Gastrointestinal side effects like nausea and diarrhoea are usually mild at this dose.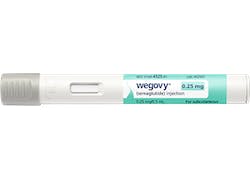 ---
0.5mg
Weeks 5-8: This dose is prescribed in your after your initial dose. You may notice appetite suppression and some weight loss may occur in this phase. Side effects such as nausea occur more commonly as the dose increases but can be mitigated by eating bland, low-fat foods.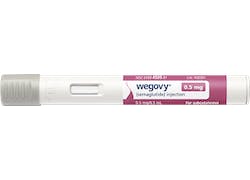 ---
1.0mg
Weeks 9-12: You should expect moderate appetite suppression and weight loss. You may notice side effects such as nausea, vomiting and diarrhoea peak at this dose before gradually improving as the body gets used to higher doses of treatment.
---
1.7mg
Weeks 13-16: You should expect marked appetite suppression and a feeling of fullness while taking this dose. Side effects may improve over time when taking maintenance doses as the body acclimates to the treatment dose. Some people may continue on this dose for the rest of their treatment if unable to tolerate 2.4mg dosing.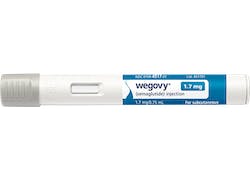 ---
2.4mg
Weeks 17+: This is the maximum dose for additional weight loss and will be used for the remainder of your treatment. You can expect marked weight loss on this dose. After 6 months of treatment your weight loss journey will be reviewed by the clinical team.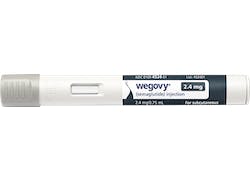 ---
---
Wegovy
Injectable weight loss treatment
Wegovy is an injectable weight loss medication.
Want it delivered by

Wednesday 29th November

?
Order within {{d}}d {{h}}h {{m}}m {{s}}s