Have you tried an ED treatment before? Did you find it was less effective on special occasions like dates? If you answered yes to both questions, here's our expert advice on how to prevent it in future.
Eat a light meal

ED medications don't have to be taken with food — they're all safe to take on an empty stomach. If you're going out for dinner, avoid heavy meals with red meat or fried food, and stick to something light and lean. Some tablets, like tadalafil, can be taken daily and are effective for long periods of time. This gives you a "much wider window of opportunity" to have sex after a special occasion, according to Dr Majid Shabbir, a consultant in urology and male health.
Studies show that sildenafil (the active ingredient in Viagra) is less effective when you take it after a large, high-fat meal. Having a full stomach delays the absorption of the drug into your blood, which slows its effects.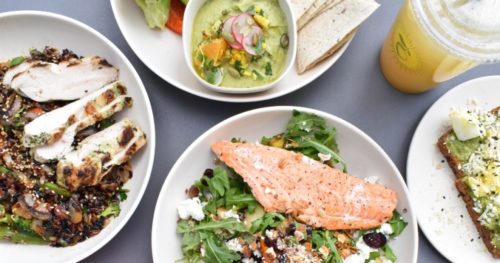 Limit your alcohol intake

Many people find that alcohol increases feelings of intimacy and lowers inhibitions on dates, which can make you feel more confident. If you enjoy an alcoholic drink, there's no evidence to suggest there are any adverse effects when you mix alcohol and take ED meds, but Dr Shabbir warns that alcohol can "decrease the effect of the tablet, and stop it from working effectively." This is because alcohol and ED meds have opposing effects on your body. While drugs like Viagra increase blood flow to your penis to help you get and maintain an erection, alcohol slows your blood flow and dampens your sensitivity – so being drunk often impairs sexual performance, even if you use a treatment.
If you're planning on taking an ED pill, stick to just one or two alcoholic drinks, eat plenty of food and drink slowly to keep your blood alcohol level down.
Try your treatment ahead of time

You may be tempted to save your pills for special occasions, but it's common for ED medications to not work, or be fully effective, the first couple of times you try them. Dr Shabbir says, "You might need six to eight tries to get used to taking it."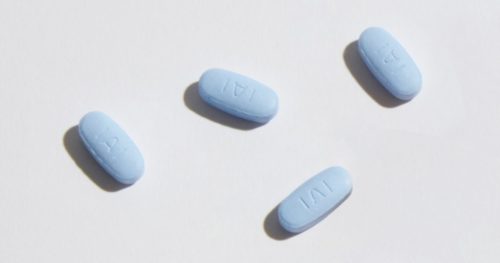 Try taking a pill on a day when you're not planning to have sex. That way, you remove any nerves or expectations that could impact your sexual performance. If it doesn't work after several attempts, and you're taking it correctly, you should speak to your prescriber as you may need to review your dosage.
Relax and enjoy yourself

It can be easier said than done, but try not to put too much pressure on yourself. Nerves can impact your sexual performance, even when you're taking an ED treatment. "You need to make sure you're in the frame of mind, you're relaxed. If you've taken the tablet and you're super anxious, your nerves will overcome the effect of the tablet and it [won't] work," says Dr Shabbir. If you're feeling the pressure, the most important thing you can do is communicate with your partner. Anxiety contributes to erectile dysfunction, so try to relax and enjoy the time you're spending together — even if you don't end up having sex.

Looking to treat erectile dysfunction? Start a free consultation with our clinical team to find the best treatment for you.

MedExpress is one of the few UK online pharmacies that are fully compliant with the Medicines and Healthcare Regulatory Agency's strict regulations on the sale and supply of prescription medicines. All our products are safe, authentic and prescribed by clinical experts.