Article by Dr Clare Morrison

Periods don't have to put a stop to your summer plans. There are safe, clinically proven alternatives that let you take control of your cycle. Learn more about period delay treatments from our experts, or start a consultation today.
How do period delay tablets work?
Period delay tablets contain Norethisterone, which is a type of progesterone — the natural female hormone that stops your uterus from shedding its lining before menstruation.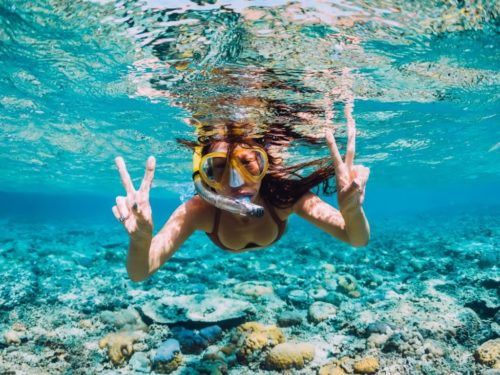 How long can I take period delay tablets for?
Norethisterone 5 mg tablets can be taken for up to 17 days. It's perfectly safe to delay your period for this amount of time. After you stop taking the tablets, your period is likely to start after two or three days; however, the time scale may be different for every individual. This dose of Norethisterone is not recommended for prolonged use, as it can cause side effects and affect your hormone balance.
How do I take the treatment?
Take one Norethisterone tablet three times a day, starting three days before you expect to start your next period. Keep taking the tablets (for a maximum of 17 days) until you're ready to restart your period.
If you forget to take a tablet, you can continue taking the regular dose on the following day, or when your next dose is due. It's important that you don't take two doses together. For more information, you can read the patient information leaflet inside your treatment box.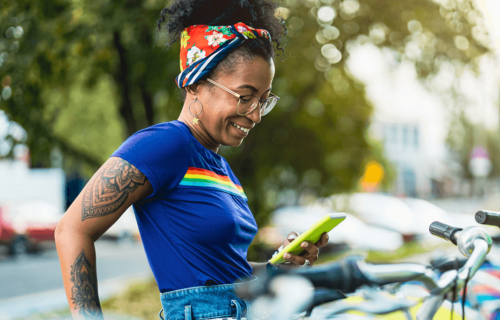 Will I get any side effects?
Norethisterone doesn't normally cause side effects, but it can cause some changes to your cycle, like spotting between periods, as well as breast tenderness, bloating, nausea and headaches.
You might also experience changes in your appetite and mood. More serious side effects can include raised blood pressure, thrombosis, jaundice and migraines.
Can norethisterone protect me against pregnancy?
Norethisterone isn't a contraceptive, so it can't prevent pregnancy. If you're concerned about this and you're taking the combined oral contraceptive pill, you can skip your tablet-free interval to avoid your period instead.

What do I do if I don't get my period after taking Norethisterone?
After completing the Norethisterone treatment, your period may be delayed while your body takes time to readjust to the hormone changes. However, it's best to take a pregnancy test if you don't get your period within a week of finishing your treatment.
Where can I buy period delay tablets?
Visit our online pharmacy to buy period delay tablets with fast, discreet shipping.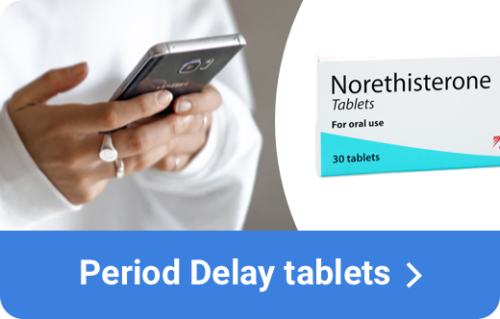 Dr Clare Morrison
Experienced General Practitioner in Hampshire since 1995, with particular interest in Nutrition, Obesity and Smoking Cessation.